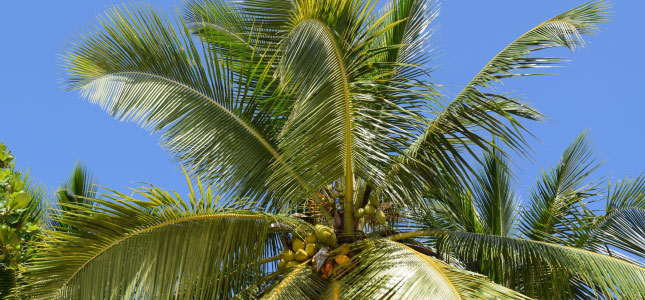 Whether you are a lover of gardening and flora or just have an appreciation for beautiful plants, a stay at Sugar Cane Club Hotel & Spa in Maynard's St. Peter probably means you aren't seeking a typical Caribbean holiday retreat.
Our weekly gully walk around the premises and gardens has become a highlight for guests on property. We encourage you to join Rodney on one of these gully walks along the renovated trails of our tropical property. This 30-minute refreshing morning walk is a great way to ensure you exercise at least once while on holiday! Along the way Rodney is sure to give great information on plant life found in the majestic gully and around Barbados. He pairs this information with light-hearted stories from his childhood growing up on the island and his favorite Barbadian past times which include games with mahogany tree pods. If you are in luck you may spot a family of green monkeys who live in our majestic gully or will be able to sample fresh tropical fruits such as "bajan cherries".
The real reward for participating in this walk is the truly unique experience you are able to have while on holiday in Barbados. Many are able to boast of experiencing the white sand beaches around the island coasts and often speak fondly of their encounters with locals in popular bars and nightlife attractions. Few however, can speak to the experience of seeing firsthand the unspoiled beauty of the island and receiving a thorough history of various well-known tropical plants and animal life.
Have you gone on a gully walk with Rodney during your last stay at Sugar Cane Club Hotel & Spa? Tell us your experience!


Save
Save
Save
Save
Save
Save
Save
Save
Save
Save
Save
Save
Save
Save
Save
Save
Save
Save
Save
Save