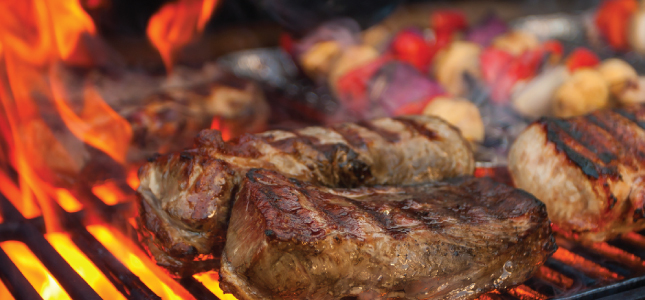 Frequented by visitors and locals alike, it's a great place to spend a relaxed evening with friends, family and the kids.
The festivity in the air is confirmed on arrival as one is greeted by the sweet smell of Bajan food that pervades the air and the accompanying sounds of a mixture of reggae, calypso and oldie goldie music. Despite the crowd, lots of seating is available but be prepared for the occasional long wait in the food line. Food is usually available from 7:00pm or thereabouts but no need to wait until that time as you can get there early and take a leisurely stroll along the pier and perhaps be in time for a breathtaking sunset.
There's a small stage where the brave at heart go and dance the night away to whatever genre of music is playing. Don't be fooled as the energy levels at Oistins Fish Fry are so enticing that even the not so brave at heart are often time seen letting go of their inhibitions and hitting the dance floor. It's just that exciting an ambience.
Let's face it. A visit to Barbados would not be the same without a visit to Oistins on a Friday night.