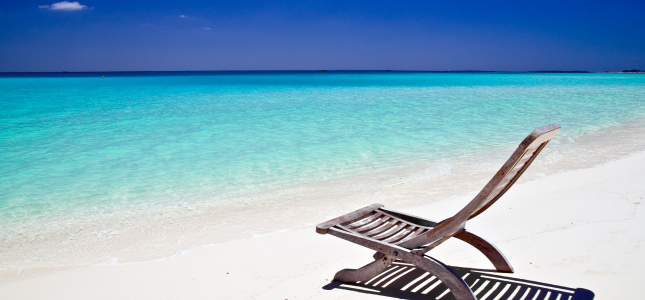 Welcome to the tropical island of Barbados. While you're here, we invite you to discover what life is like all year round on an island that's surrounded by the beautiful Caribbean Sea.
Not necessarily bragging but let's face it, Barbados has some of the most alluring beaches in the world.

Our west coast beaches offer calm, turquoise waters ideal for swimming, tanning, water skiing, snorkeling and loads of other beach activities. This all makes it ultimate location for a family vacation or a romantic getaway. Speaking of romantic getaway, whatever you do, please don't be late for the absolute wonderment that awaits you when the sun sets on the island's west coast. Truly a sight to behold!
For those who prefer to do more than just a leisurely swim in calm waters but yearn for a bit more extreme vacation, there's the option of surfing. As the waves swell predominantly on the islands' east coast and sometimes in parts of the south & west coasts, surfers effortlessly mount their boards and paddle out unfazed with an air of eagerness...come what may.
The unspoilt landscape of the rugged north coast beaches, meanders effortlessly along the steep escarpments of this coast. Attractively unusual bays and an expanses of white sandy beaches lend themselves well to the true nature that exists on this coast. Though this coast is not in any way ideal for swimming, it's been frequented by many when sightseeing and having picnics.

Important Things to Note About Barbados Beaches
There are certain things to keep in mind in order to make the most of your time on Barbados' beaches:
All beaches on the island of Barbados have public access as decreed by the Barbados Government. This is highly beneficial as it allows you to experience a variety of beaches on the island
Unlike some of the other Caribbean islands, the Barbados government has decreed that all beaches have public access, so if you enjoy variety you can visit every beach in Barbados
Despite the fact that you may be able to swim in most areas, please note that the island is still very susceptible to storm-tossed seas and strong currents that make conditions unfavourable for swimming.
Not every beach in Barbados has a lifeguard so the onus is on you to prioritise your safety when going for a swim. We strongly recommend swimming with someone should you go for a swim.
Though the desire to be laid back and relaxed is very easy to do when on the beach, it may be equally as easy to fall asleep while laying in the sun. Avoid this practice wherever possible as you can become susceptible to being sunburnt, dehydrated or even developing sunstroke
Hydration is key so try to drink lots of clear fluids, especially water, when spending time on our beaches
Topless or nude sunbathing is forbidden on Barbados' beaches
Familiarize yourself with the Manchineel trees that appear on some Barbados beaches. The fruit of these tree are poisonous and other tree parts contain strong toxins secreted in a white milky substance. Please don't shelter under these trees if it's raining as blistering of the skin can occur from contact with this liquid. Many Manchineel trees display a warning sign and others are marked with a red "X" on the trunk to indicate danger
Barbados beach traders may try to sell you aloe vera and hand-crafted jewellery, coconut bird boxes, palm leaf hats, pottery, and wire figures. They will rarely pester you, and a smile and polite 'no thanks' is usually reciprocated with 'OK, have a good day'. You might also be asked if you want to buy drugs. If tempted, please remember that the possession of drugs in Barbados is illegal and carries a prison sentence